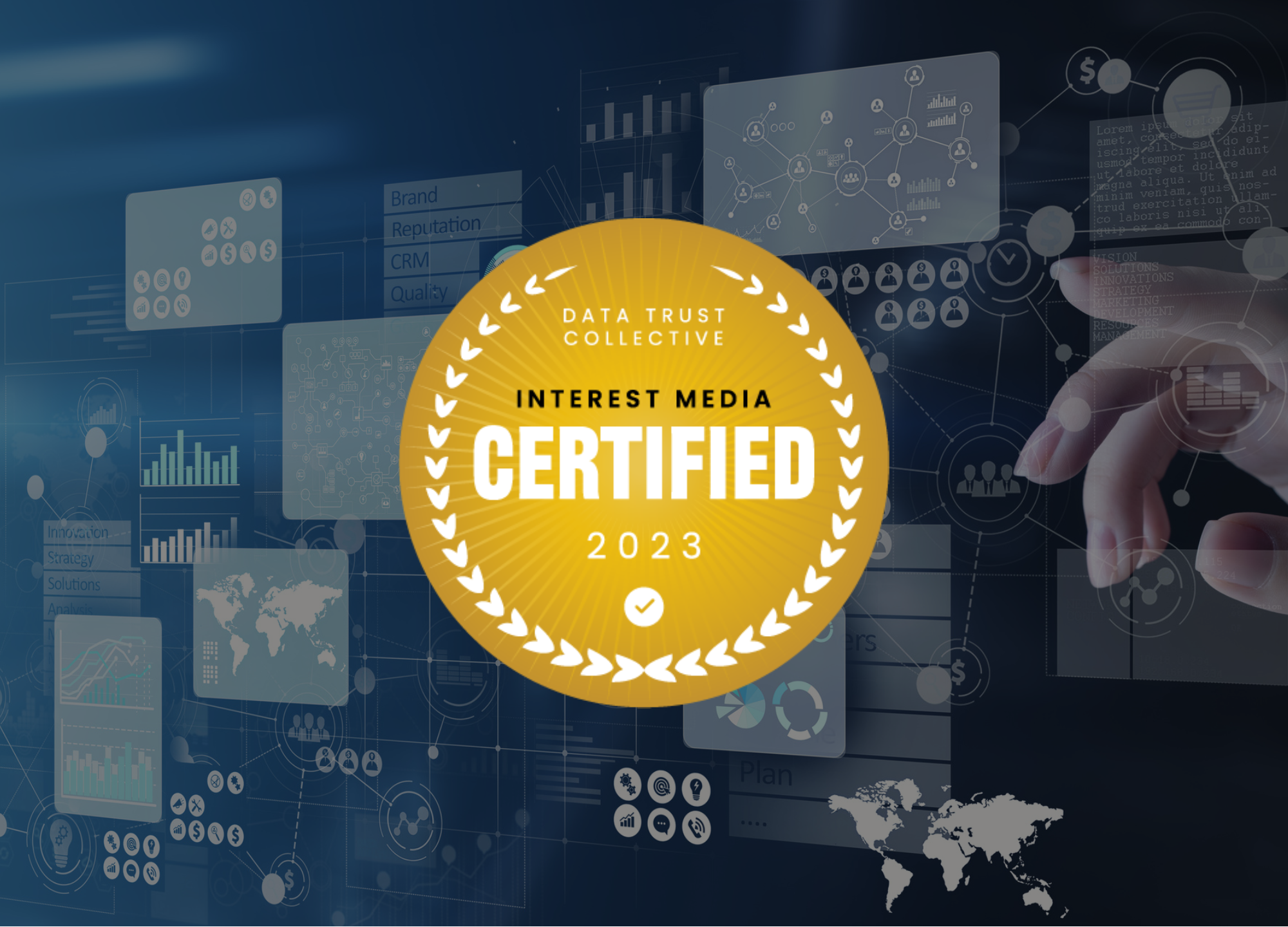 Interest Media Certified as 2023 "Leader in Data Quality" by the Data Trust Collective
Interest Media, an intent-based, marketing company located in Kansas City, Missouri, has been certified by the Data Trust Collective as one of the absolute leaders in data integrity and accuracy.
The Data Trust Collective is an organization that seeks to promote the responsible use of audience data in digital marketing. The organization certifies companies that meet its stringent standards for both data accuracy and security.
"We are ecstatic to have been certified by the Data Trust Collective," said Matt Hoggatt, CEO of Interest Media.
"Data accuracy and security are critical components of our business and we are proud to be recognized as an industry leader in this area."
Interest Media has a long-standing commitment to data quality and security. The company has implemented robust data management processes to ensure that its data is accurate and up-to-date. Interest Media also uses the latest data security technologies to protect their user's data from unauthorized access.
Interest Media's certification by the Data Trust Collective is a significant achievement that underscores the company's leadership in the digital media industry. Interest Media has been dedicated to leveraging leading technology from the beginning and will continue to invest in data quality and authenticity to remain at the forefront of this rapidly evolving industry.
About Interest Media
Powered by a proprietary owned and operated network of websites across the industry's most popular consumer verticals, Interest Media stands at the forefront of the intent-driven marketing industry. Through audience-focused commercial interactions and unparalleled first-party data, Interest Media enables brands to engage and acquire the motivated customers they're looking for, thus cultivating trust and enhancing consumer intelligence. Learn more about Interest Media.
About The Data Trust Collective
The Data Trust Collective is a dedicated group of individuals who are passionate about data validation and believe it should be at the forefront of every digital marketing company's priorities.
They are committed to providing reliable and accurate data verification services for their clients. The Data Trust Collective aims to help businesses and individuals make informed decisions by ensuring that the data they rely on is trustworthy and up-to-date. For more information, visit them at https://datatrustcollective.com