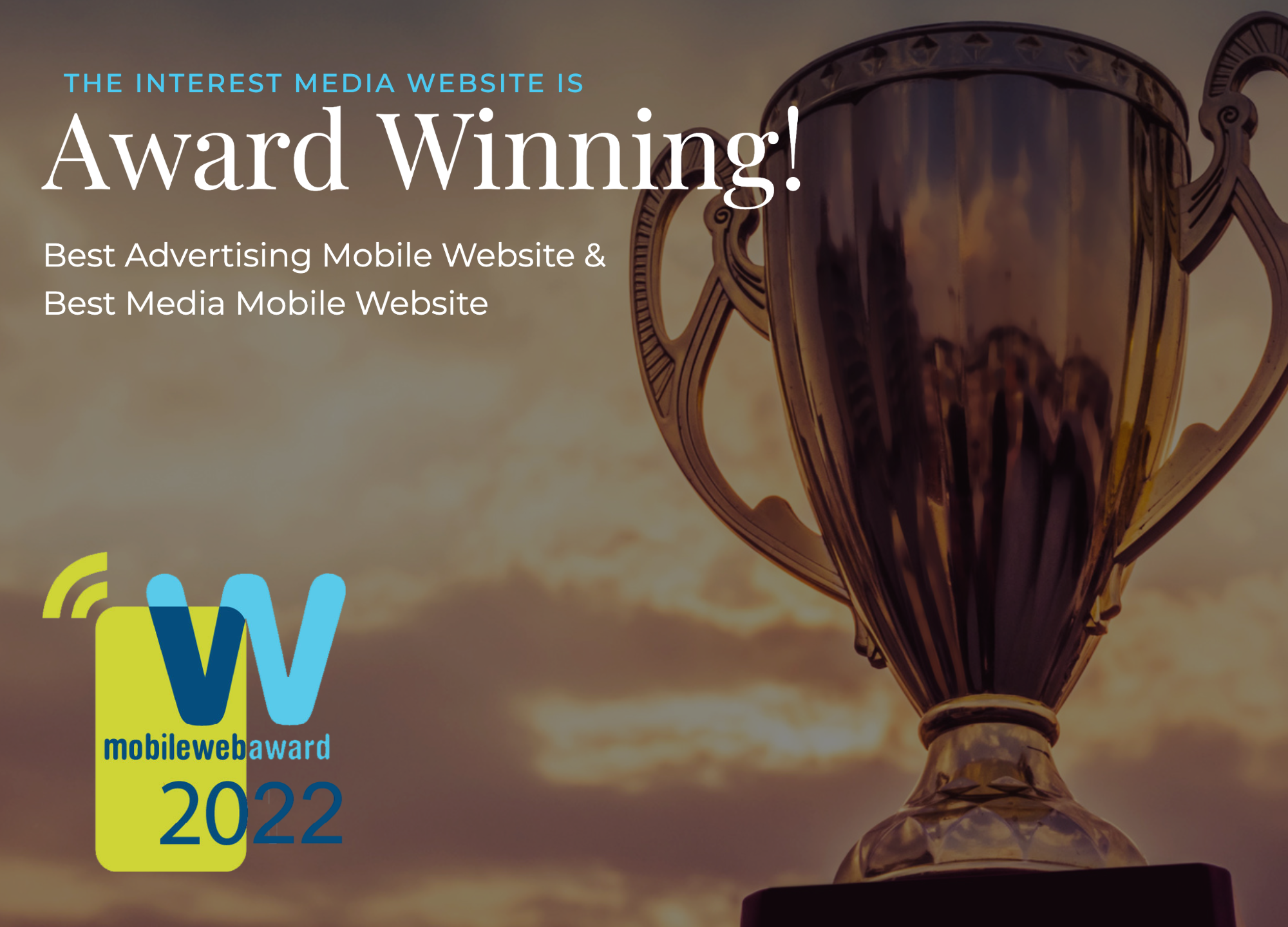 Interest Media Wins Mobile Website Award
Interest Media won the 2022 Mobile Website Award in 2 categories: Best Advertising Mobile Website and Best Media Mobile Website
The Web Marketing Association has presented the 2022 Mobile Web Award to Interest Media for Outstanding Achievement in mobile development
This award honors the advertising industry's best mobile websites, responsive websites and mobile apps
---
We are extremely honored to have received both the Mobile Website Award for the Best Advertising Mobile Website as well as the Best Media Mobile Website. A great deal of work went into the design and construction of the Interest Media website, so it is very exciting to see our marketing team's hard work and dedication publicly recognized.
When we started brainstorming about how we wanted the site to look, we had two very different directions to choose from. The first was very modern and straight-forward, while the other, far bolder direction, introduced a palette of neon colors and boundary pushing design elements, such as text motion and strong video elements. The final product was a combination of the two ideas, combining the powerful colors with the modern look and feel, which worked out perfectly for the company's industry leading brand and messaging.
Interest Media is a young, yet rapidly growing intent-based marketing company with a vibrant culture. So, it was crucial that the website reflect their personality and passion. Emulating the site loosely after a dating site, building around the concept of "playing matchmaker," functioned not only to explain the company's services, but to also showcase the fun, lighthearted nature of the company itself.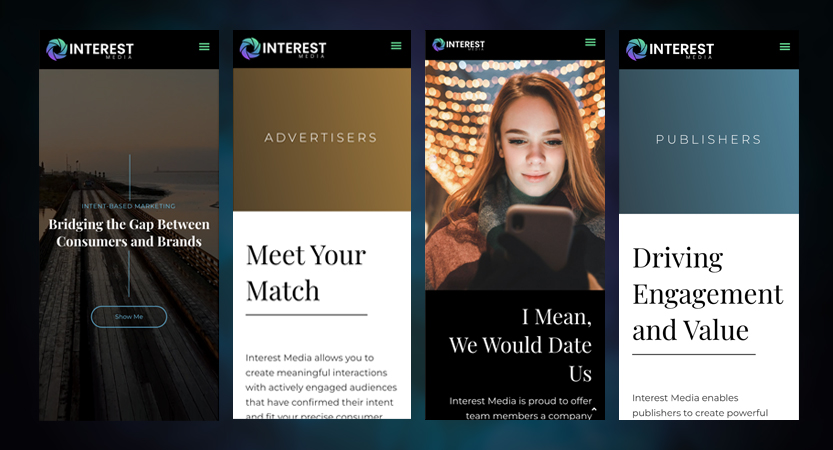 The structure of the website portrays elegance with the use of serif fonts, vibrant photos and streamlined layouts. The subtle animations and movement of the text and graphics create visual interest and depth which bring the user into the design, allowing for a more engaged and exciting user experience across the site.
To ensure we could expand and grow the site with additional content and resources, we built it using WordPress. This made room for Interest Media to potentially create future areas of the site without sacrificing the existing design.
The final product accomplished many goals. It continues to attract new business and recruit top-notch talent. It also created a strong sense of pride with current team members, allowing them to show their company site off to friends and family.