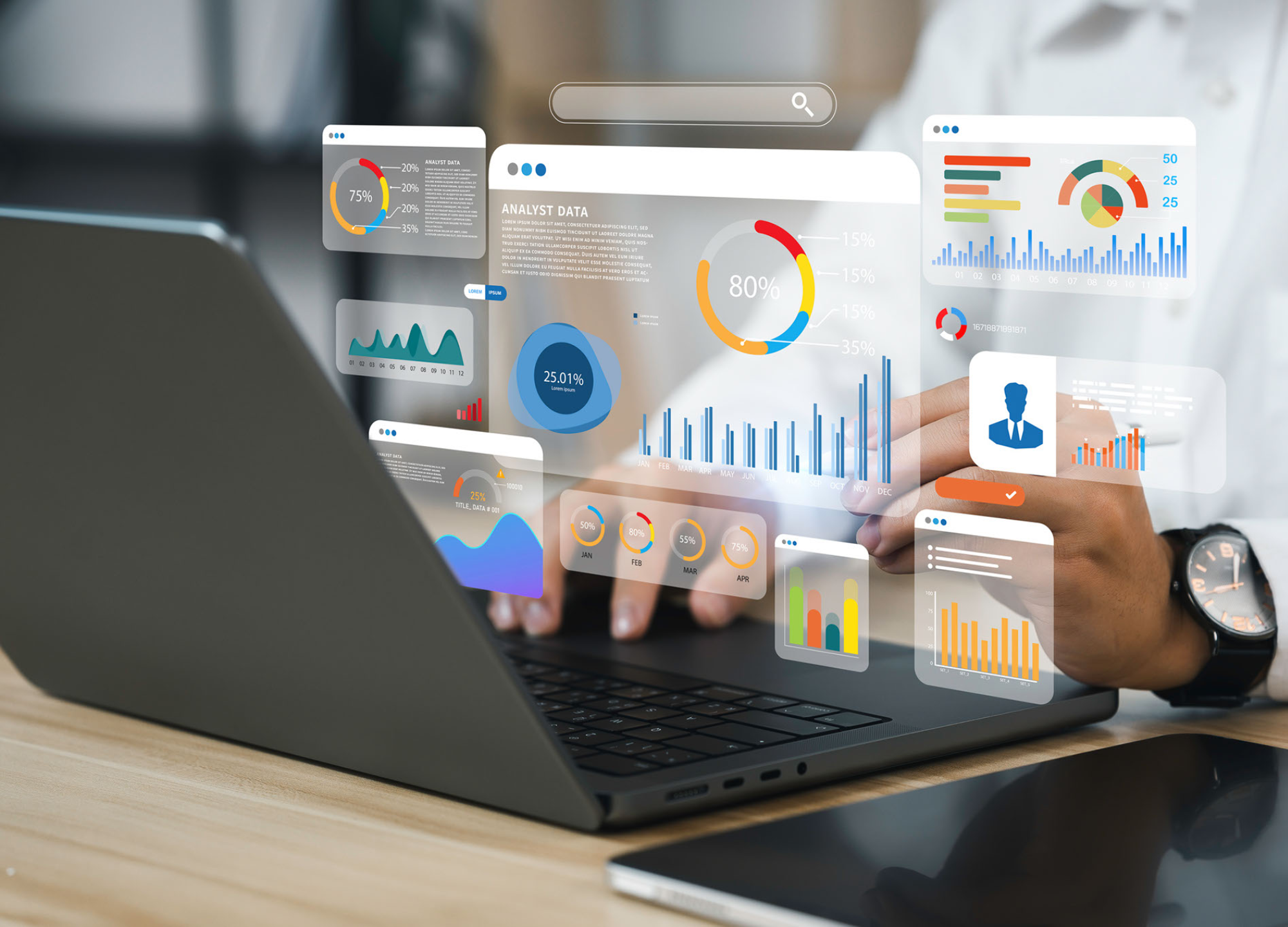 Don't Lose Your Marketing Data! How to Migrate to Google Analytics 4
In this article, we'll cover the following topics:
Getting your data out of Universal Analytics before the July 1 deadline
Migrating to Google Analytics 4
What's changing and new in Google Analytics 4
What's staying the same as Universal Analytics in GA4
Using GA4 setup assistant
UTM tagging in Google Analytics 4
---
Don't lose your data! Google has set a deadline of July 1 to grab your historical data from Universal Analytics before the transition to Google Analytics 4.
As digital markers, data has become the main source of decision-making. As you already may be aware, the majority of marketing leaders say adopting a data-driven marketing strategy will be one of the top challenges in 2023.
By far, the most important data analytics tool is Google, which is changing its platform. These changes bring a wealth of improvement that will make the process easier, but more importantly, aid in making your marketing campaigns more effective across platforms and devices.
To help make sure you're ready for these changes, Interest Media has created an all-in-one guide so you never miss a beat. Let's get started!
The Ultimate Guide to Transitioning to Google Analytics 4: What Universal Analytics Users Need to Know
Getting your data out of Universal Analytics before the July 1 deadline
Anyone currently using Universal Analytics should begin planning to migrate to Google Analytics 4 now. Universal Analytics will stop processing new data on July 1, 2023.
What you must know: For users of Google's Universal Analytics who haven't created Google Analytics 4 properties by July 1, 2024, Google will automatically create them.
How to export your data out of Universal Analytics into Google Analytics 4.
You can transfer your data from Universal Analytics to Google Analytics 4 by following these instructions.
To export data from a specific property in Universal Analytics, go to the Admin section, select the property, navigate to the Tracking Info tab, and under Data Export, choose the option to export data for Google Analytics 4 before clicking on the Export button.
Under "Data Export", click on the "Export Data" button. Here are some things to keep in mind when exporting your data:
You can only export data from Universal Analytics properties that are still active, and the data must be within the last 14 months.
The maximum file size for export is 10GB.
If you have a large amount of data, it may take several hours to export.
Migrating to Google Analytics 4
There's no getting around the fact that migrating to GA4 will take a bit of work. However, to continue collecting data and using the insights that Google Analytics provides, as well as to ensure you don't lose your historical data, it's a necessary activity you must prioritize before July 1.
Tips for migrating to GA4:
Set up a new GA4 property: Use the Google Analytics web interface.
Import your Universal Analytics data: Import your Universal Analytics data into GA4 using the Migration Tool.
Begin collecting data: After setting up your GA4 property and importing your data, you can begin collecting new data.
Familiarize yourself with the new reporting features: The reporting interface in GA4 is different from Universal Analytics. Allocate some time to become familiar with its new features.
Additional considerations when migrating to GA4:
Data retention: GA4 only retains data for 14 months, compared to 26 months for Universal Analytics.
Attribution: GA4 uses a new attribution model based on events, rather than sessions.
Testing: Remember that GA4 is still under development, which means Google will continually add new features and improvements. Therefore, it is important to test GA4 with your data to make sure that it is providing the insights that you need.
Crucial things to retain your data:
Before migrating into GA4, be aware of the following:
Users will be able to view historical data and reports in Universal Analytics for a year after data collection stops, but they won't be able to edit anything.
Universal Analytics 360 will still collect data until July 2024, and users will have a year after that to export data and use the Viewer for historical data and reports.
Contract holders can create Universal Analytics properties and upgrade them to 360 to keep processing data.
Certain data – such as bidding, audience, or conversion data – won't be sent to Google Ads or third-party integrations.
7 Easy Steps to import your data into GA4
Go to the "Admin" section of Google Analytics 4.
Click on the "Property" you want to import data into.
Click on the "Data Import" tab.
Click on the "Import Data" button.
Select the "Google Analytics" option.
Click on the "Choose File" button and select the file you exported from Universal Analytics.
Click on the "Import" button
---
Related Articles
---
What's New in Google Analytics 4
Google Analytics 4 (GA4) is designed to be more flexible, privacy-focused, and predictive than Universal Analytics. It utilizes a new data model based on events, rather than sessions, offering a wider range of reporting options.
Here are some of the key changes in GA4:
New data model based on events, rather than sessions, allowing you to track more data points, thus, a more complete picture of how users interact with your website or app.
Privacy-focused and more privacy-friendly than Universal Analytics.
Predictive capabilities to help you understand likely user behavior in the future. Utilize this information to improve your marketing campaigns and your website or app.
Enhanced cross-device tracking utilizing a user-centric measurement model of user behavior across different devices. Users are identified across multiple sessions and devices.
Simplified implementation compared to Universal Analytics, using a streamlined tagging system called the Global Site Tag (gtag.js), allowing easier setup and tracking code management.
Machine learning and insights, including automated event tracking, churn probability modeling, and smart alerts.
Integration with Google Ads, allowing deeper insights into the customer journey and attribution across marketing channels.
New and improved reporting interface that is more intuitive and easier to use.
Updates to reporting and analysis, including customizable dashboards, exploration reports, and insights based on machine learning algorithms.
Enhanced measurement for measuring user engagement, including time spent on a page, scroll depth, and video engagement.
What's staying the same as Universal Analytics in GA4
Here are some of the features that are staying the same as Universal Analytics in GA4:
Goals: Set goals to track your marketing and sales conversions.
Custom dimensions and metrics: You can still create custom dimensions and metrics to track data that is important to your business.
Customizable dashboards: Arrange and display key metrics and reports relevant to your analysis.
Reporting metrics: Reporting metrics such as users, sessions, pageviews, bounce rate, average session duration, and goal completions.
Reporting period: GA4 offers a similar set of reports to Universal Analytics.
Conversion tracking: Measure and analyze the performance of specific goals and events.
Integrations: Many of the same tools are available, including Google Ads, Google Marketing Platform, and Google Data Studio.
Real-time reporting: Reporting to monitor website activity, user behavior, specific events, and marketing campaigns in real time.
Using GA 4 setup assistant
To streamline the process of migration, Google is offering two different GA4 Setup Assistants.
One is offered in Universal Analytics and the other is offered in Google Analytics 4, to help you migrate between the two platforms.
UTM tagging in Google Analytics 4
Here are some of the differences in UTM tagging between Universal Analytics and Google Analytics 4.
UTM parameters are used for tracking data in analytics. Universal Analytics used five UTM parameters while Google Analytics 4 uses four. The content parameter has been removed.
Data collection
Universal Analytics collected data when a user clicked on a link, while Google Analytics 4 collects data when a user visits a website or app.
Finding data
The data from UTM parameters was reported in the Traffic Sources report in Universal Analytics and is now found in the Acquisition report for Google Analytics 4.
Additional considerations:
UTM parameters have certain limitations and rules that must be followed.
Parameters are case-sensitive, so it's important to use the correct capitalization for each parameter.
The total length of all UTM parameters in a link should not exceed 2048 characters.
UTM parameters cannot be used with Google Analytics 4 Events, and the URL builder in Google Analytics 4 must be used to track data from UTM parameters.
Future-Proof Your Analytics
The key to focus on here is not the work required to make the transition, but rather the benefits that will come from doing so. At the end of the day, an analytics tool that is ultimately easier to use while providing more benefits is well worth the effort it takes to make the switch and the minor learning curve required to become familiar with the changes and differences.
Currently, over 73 million websites use Universal Analytics, and most are going to continue using Google for their analytics even after the platform is retired. – BuiltWith Trends
Ultimately, it's about gleaning more data to supercharge your marketing efforts.
At Interest Media, we specialize in data-driven, intent-based marketing which is not only the future but a key strategy for making connections with the end-user. This approach improves customer experience, thereby increasing the chances of conversion and customer lifetime value.