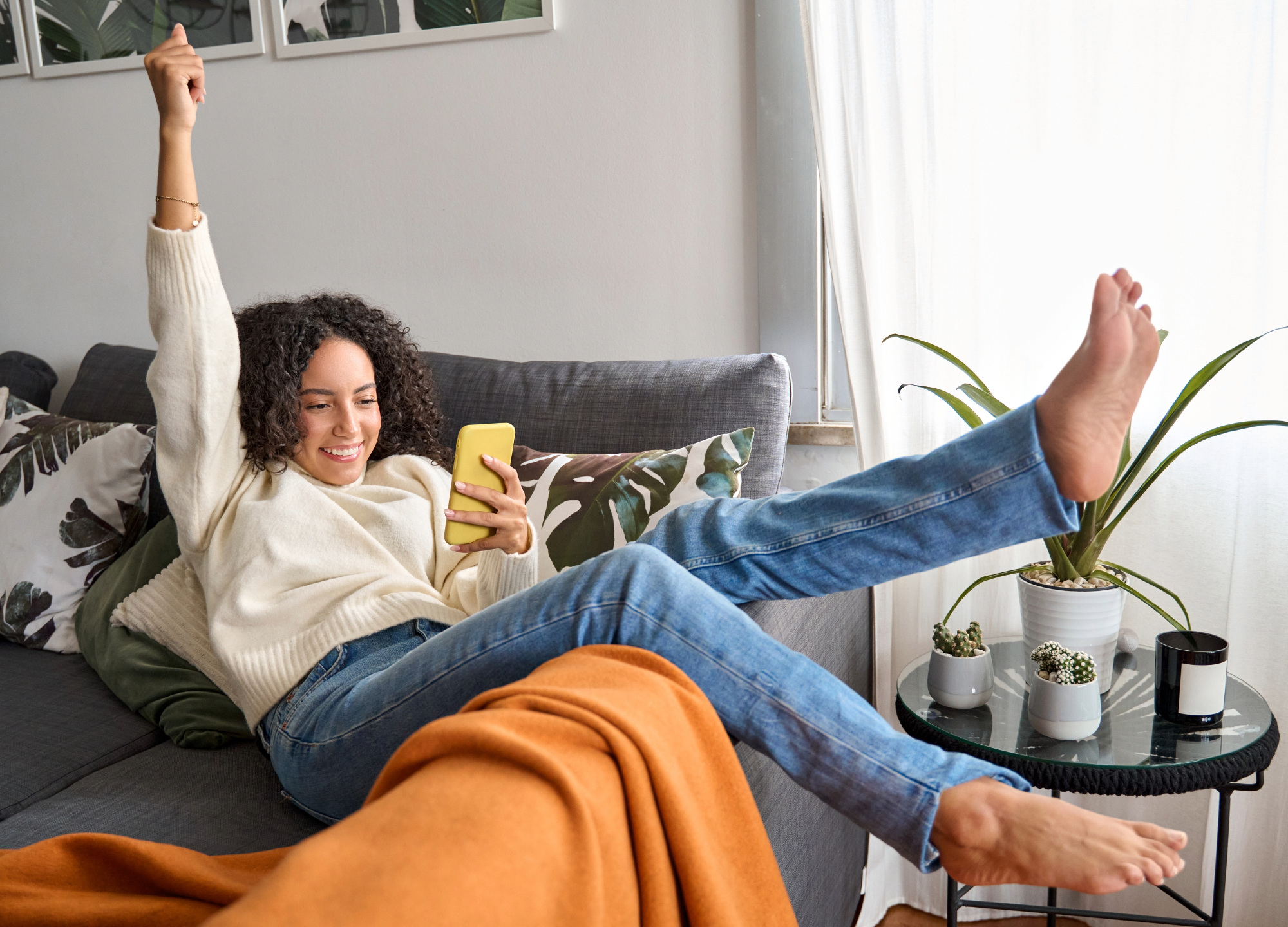 How Sweepstakes Offers Can Boost Your ROI
Sweepstakes are a powerful way to invest your audience in your brand.
Sweeps offers can drive new product launches, draw attention to new highlights in your brand, boost purchases, raise sales, and more.
Interest Media has a wide variety of owned and operated sweepstakes properties geared toward helping publishers and brands boost their ROI.
---
Why Should You Run Sweeps?
Sweepstakes offers, or sweeps, as a powerful way of drawing in or reactivating new and existing customers.
As an owner/operator of several sweepstakes properties, Interest Media is a leader in helping brands and businesses connect to the right audience. We can provide leading expertise on how to run compliant and effective promotions.
8 Benefits of Running Sweepstakes
Running sweepstakes can support a wide variety of marketing goals. Here are eight benefits:
1. Live data collection/actionable results
Sweepstakes allow you to collect live data that can be analyzed and used to achieve actionable results.
2. Product launches
Sweepstakes can be used to drive the launch of new products.
3. Drive purchases, lift sales
Sweepstakes can be used to drive attention toward a specific product or your brand in general. This traffic can lift sales of all your products, or drive the purchase of a particular product. There are also ways to structure your sweepstakes as a purchase-to-win style contest.
4. Draw attention to new highlights for your brand
Sweepstakes can be used to draw attention toward something new in your brand that you want to highlight.
5. Drive traffic to your website or app
Sweepstakes give consumers a reason to visit your website or app or download your app. This is especially beneficial if you have no or a small audience. To have an audience, you must first build an audience. Sweeps can help you do that.
6. Re-engagement
Sweepstakes are a powerful way of re-engaging inactive customers. Sweeps are a fun way to create an opportunity for them to revisit your brand.
7. Get referrals
You can use sweepstakes to get your customers to do marketing for you. You can offer bonuses, such as additional entries, to those who refer others.
8. Get ratings and reviews
Sweepstakes can also be used to motivate customers to leave ratings and reviews.
---
Related Articles:
---
Benefits to Your Audience
Sweepstakes are a big win for your audience. Participants can win items such as an iPhone or a TV, gift card vouchers in various monetary amounts, receive free product samples, and more.
Generally, contestants have to enter a small amount of information. However, some might require a little more. Some offers, such as paid surveys, will require entrants to answer numerous questions.
Sweepstakes can also be combined with other gamification techniques and instant-win games. This dual approach can maximize engagement and participation. It's a double win: A win for your brand and your audience.
High-quality sweepstakes offers can vastly improve results
Interest Media owns and operates several sweepstakes properties that feature high-quality offers that can make all the difference when it comes to enticing prospects to enter the contest.
The sweeps rewards offered by Interest Media appeal to a wide range of demographics. This allows us to match an offer that will resonate with your audience and customers.
Some examples of rewards that have been available from our "The American Sweepstakes" property include: Amazon Prime, DeWalt tools, Dyson vacuum, Gas money for 1 year, Groceries for a year, HBO Max, Jeep, Kylie Cosmetics, Live rent-free for 1 year, McDonald's, Netflix, Nike shoe collection, Samsung appliances, Taylor Swift tickets, a Tesla, and more.
Samples also a big sweeps driver
Interest Media owns and operates sweepstakes samples properties as well, such as Free Samples Pro USA. Our variety of available offers appeal to a wide range of demographics.
Consumers can sign up to receive free samples of some of the top brands including: Baskin-Robbins, Buffalo Wild Wings, Chick-fil-A, Chipotle, Estée Lauder, Godiva, Huggies, Sephora, Starbucks, Yankee Candle, and more.
Why It's Best to Choose a Reputable Sweepstakes Provider
One of the most important things in making a sweepstakes offer is to ensure that it complies with the laws in the territories in which you are making the offer.
For example, online sweepstakes in the US must comply with illegal lottery laws in all 50 states. Further, certain states, such as California, have specific privacy acts, as does the European Union. These typically have criminal and civil penalties. Therefore, not getting your online contest right could have dire consequences.
If you're a newbie or inexperienced at running online contests, you can get tangled up in several pitfalls if you're trying to do an online giveaway yourself.
To ensure your success, it makes more sense to work with a reputable sweepstakes provider who can make the whole process easy, while ensuring compliance and success.
Interest Media offers expertise and a range of services and solutions to help you achieve effective promotions.
Let's Connect!
Simply fill out the form below to reach out to our team to get started. They will run through possibilities with you to ensure we are the right partner to meet your needs.