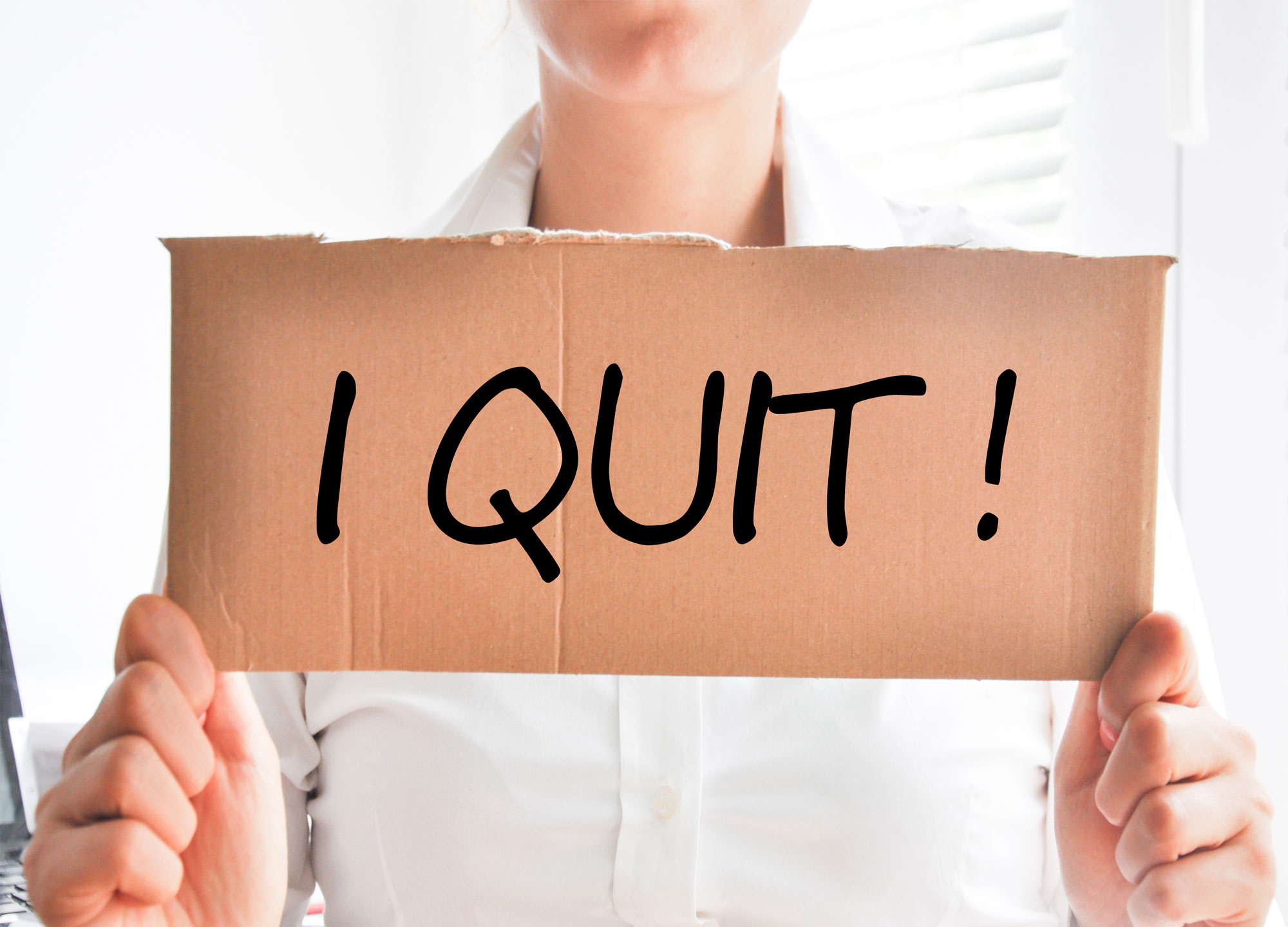 The Great Resignation-Will Your Company Adapt?
The Great Resignation is still happening and changing how you should think about hiring
Read more about how your company can be more attractive to potential employees
Working with the multigenerational workforce is a challenge but there are ways to be successful
---
It's a challenging time to be an employee in the current climate. With increasing demands from employers and trying to exist outside of work, company culture has never been more important. Even if the pay is good and the benefits seem great, there's more to it than just showing up and being happy with the work. You might be thinking, "the Great Resignation only happened during the pandemic." Sorry my friend, it is still very much alive.
The Great Resignation is Changing the Workplace
The Great Resignation is a term used to describe the mass exodus of workers from their jobs in the United States and other parts of the world. It began in early 2021, in the wake of the COVID-19 pandemic, and has continued to this day. People resigned from their roles for many reasons over the last few years.
Many workers are unhappy with their wages and seek jobs that pay more. Leaving one role for a better-paying one is common, especially as companies have been desperate to hire talent. There are more opportunities to negotiate in lieu of all the job vacancies.
A lack of opportunities for advancement has been a driving force for people looking for new roles. Many workers feel like they are stuck in dead-end jobs, and they are looking for jobs that offer more opportunities for advancement. Instead of sticking it out, some are taking roles that offer continuing education, management opportunities, and with companies obsessed with innovation.
A Revolution in the Workplace Like We've Never Seen Before
Employers have become more in tune with a job that creates a pleasant work environment. Companies have to listen to what their employees need and respond accordingly if they do not want to be left behind in this revolution. The next generation of employees, especially, are intolerant of clocking into a job that doesn't spark joy or provide value to their lives. The younger generation has no time for a job that does not allow them to make a difference and takes away from being able to enjoy their weekends. Corporate America has to make some changes to keep this group on the payroll.
Gen Z is entering the workforce in large numbers, bringing with them a new set of expectations and values. Millennials are taking roles in advanced positions and managing Gen Z. CEOs are of the Gen X era. Coexisting has never been more important!
Gen Z has taken the workforce by storm and is more demanding than its predecessors. And it's not necessarily a bad thing, especially for the other generations still out there grinding.
---
See Related:
---
Work-life balance
Gen Z is more likely than previous generations to prioritize work-life balance to try to combat burnout. They are less likely to work long hours and more likely to take advantage of flexible work arrangements. Gone are the days of working yourself to death for a low-paying job that leaves you too tired to enjoy life outside of work.
Bare Minimum Mondays have become a thing where people ease into the work week and prioritize self-care. Depending on your line of work, Bare Minimum Mondays could mean canceling early morning Monday meetings, not seeing patients or clients that day, or working from home if your company allows. Adapters of this trend have actually seen increased productivity and decreased dread of Mondays. Whether this is a push for four-day work weeks or a more relaxed start to the week, people are loving it.
Flexibility with Pride in Their Work
Employees are looking for a job that rewards them for getting the job done and not wasting hours in an office. The opportunity to work remotely from anywhere in the world is a huge plus on a job listing. Not working rigid hours and being able to leave work for appointments without getting questioned is essential. Are four-day work weeks an option? We say yes!
People want to be treated like adults by their bosses and rewarded for being trustworthy. Being micromanaged is no longer acceptable.
"I'm literally six months into my first corporate job, and I already want to quit." – Julia Huynh
Huynh talks about what many people experience: working on one thing for several months and nothing being checked off the "to-do list." Employees today want a sense of accomplishment and to make a contribution to their employers. Being able to push forward and seeing results is becoming more valuable in the workplace. Meetings after meetings with no action items and projects being shuffled around without being completed is something the new generation sees as a huge problem and is ready to fix.
Tech-savvy companies
Gen Z grew up with technology, and they are comfortable using it in the workplace. They are more likely to use social media, video conferencing, and other digital tools to communicate and collaborate. Companies behind the times and not using the most current tech will continue to lose valuable employees. Hiring these tech geniuses and having them help a company move into the future is crucial to success.
Career Progression
When searching for a new job, potential employees want to know the future. Is this a job that has a clear path with opportunities for promotions? Will this job be a stepping stone to gaining experience before finding a dream job? Set expectations with potential employees and be ready to answer many questions about a role in the next six months, in the next year, and beyond.
Diversity and inclusivity
This generation is more likely to be people of color, LGBTQ+, and from different socioeconomic backgrounds. This diversity brings new perspectives and ideas to the workplace, therefore changing the environment. People want to work for a place that embraces diversity and isn't gatekeeping advanced roles.
Benefits like fertility treatments, paternity leave for all parents, and educational benefits like tuition reimbursement are greatly appreciated and sought after. Remember to include pet owners and non-traditional families when considering how to include everyone and make everyone feel seen.
Socially conscious companies are a non-negotiable
The younger workforce is more likely to care about social and environmental issues than previous generations. They want to work for companies that share their values on these issues. Being culturally compatible will encourage employees to stay at companies and be more excited to show up for work every day, whether in the office or online.
Overcoming Multigenerational Workplace Challenges
Everyone is in a different place, whether fresh out of college, starting a family, first-time home buyer, going through a divorce, or nearing retirement age. Putting everyone together can be a disaster unless you are fully prepared for any issues that could arise.
"It's important to "get human" fast. Show employees you care by letting them know from day one that you're ready for them to join the organization." – Great Place to Work
Show you care
The most important thing should be understanding and working towards a common goal as a group. Respecting that someone may be going through a challenging life experience and checking in with them regularly is a great way to handle it. Employees want to know they are seen and will not be punished for having off days here and there.
Learning what your employees are going through will make it easier to offer benefits that specifically suit them rather than simply being a blanket perk for their generation. Celebrate the wins and be aware of the bad days.
Stereotypes and assumptions
It is important to avoid stereotyping based on age and generation, just as we should not stereotype based on race, ethnicity, gender, or sexual orientation. Companies should include generational sensitivity and acceptance as part of their diversity, equity, inclusiveness, and belonging (DEIB) initiatives for peer-to-peer and managerial relationships.
Us vs. them attitudes
These attitudes can develop between different generations in the workplace, with younger employees feeling nervous about asking questions of older colleagues, while older generations may dismiss younger colleagues as inexperienced.
To avoid these power dynamics, managers should build trust among their employees by getting to know them as people, not just as colleagues. They should also watch for power imbalances during meetings and allow all employees to contribute to discussions.
Promote good people
Finding people that make good leaders is key. Create an environment that fosters these employees into leadership rules and gives them the tools to succeed. Provide them with additional training and communicate with them often to help build them up. Giving people the opportunities they deserve will make them feel valued. Happy employees help create a profitable, creative company where employees want to spend their time.
Will your company become a contributor to the Great Resignation?
Let's do better!
Embrace flexibility and adaptability: An organization's success depends on its adaptability. Leaders must be agile in their thinking and be adept problem solvers. Value work-life balance, be flexible with work hours, and allow employees to work from home when possible (or all the time). Don't hesitate to go in a new direction if something isn't working.
Invest in training: Be tech-savvy and offer training on the latest technologies and business practices. Get them the training they need to be better. Being willing to learn and help build employees' resumes is key.
Create a diverse and inclusive workplace: Make sure your workplace is welcoming and inclusive of everyone. Provide sensitivity training if need be and connect with workers.
Value mental health: Valuing the mental health of your employees and knowing how work can impact individuals is vital. Be sensitive and respectful when employees need help or time off.
Show that you care about social and environmental issues: Is your company socially conscious? Be a company that cares about employee issues and creates fundraising and charitable opportunities.
Now is your chance to become the best of the best. Embrace your company's culture and attract the best employees out there. Be the company everyone talks about (in a good way), and become a standout in your industry. It's not too late to change and start building a place where your employees brag about working.