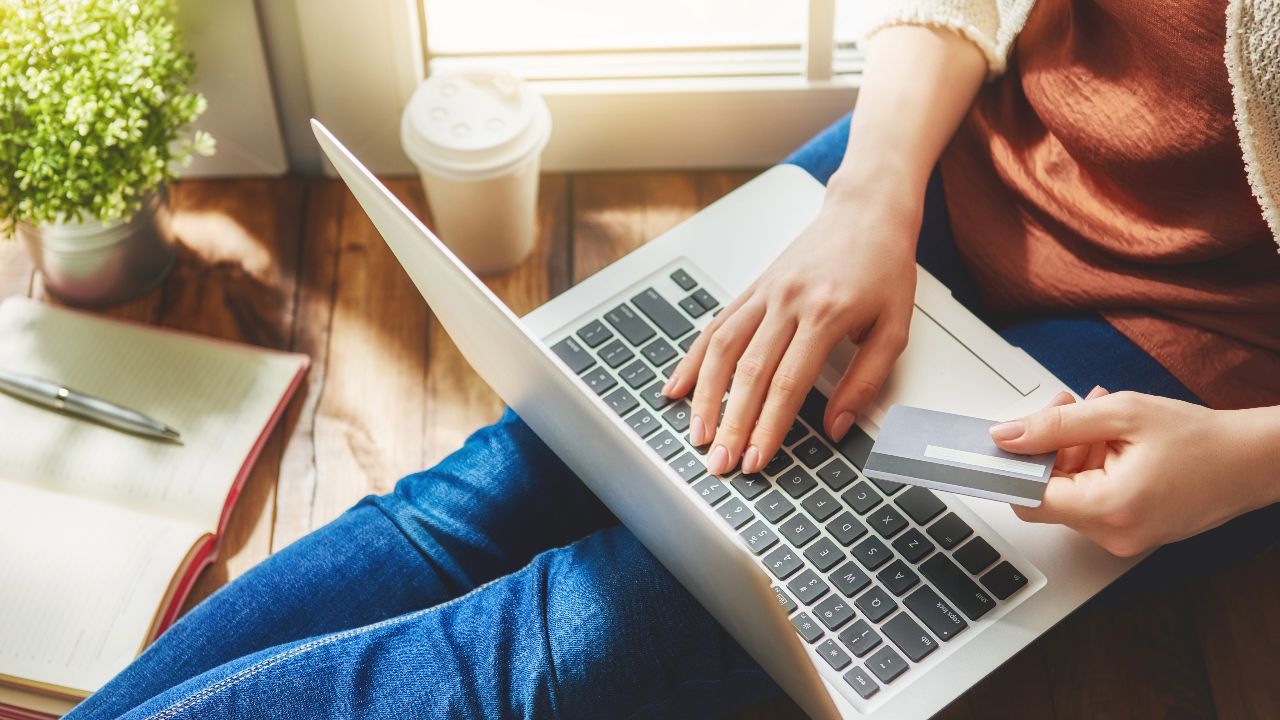 Generation X Poised to be the Wealthiest in History
Generation X is poised to be the wealthiest generation in history as $70 trillion will be passed on to them but feel marketers are forgetting them.
Experts say marketers should not ignore Gen X and should study their shopping habits or they will miss out on this wealthy group of consumers.
Learn stats and insights into Gen X, and discover why it will pay dividends to allocate more marketing resources to this highly valuable demographic.
---
The Wealthiest Generation Ever Says They Feel Unseen By Marketers
Baby boomers are expected to pass $70 trillion down to Generation X, making them the wealthiest generation in history, according to a report by Marketing Dive.
Wavemaker recently issued a report that detailed how the industry is leaving the increasingly valuable Gen X demographic behind. According to their study, only 13% of Gen Xers say they feel seen in social advertising.
With marketers hyper-focused on Generation Z advertising, largely driven toward social media, and TikTok in particular, all the previous generations do appear to be overlooked.
However, experts say Gen X, currently between the ages of 45-60, should not be ignored, as they account for 31% of the global population and 27% of global spending. Further, their savings and earnings are both steadily increasing. Not only do Gen Xers have a substantial nest egg accumulated, but it will grow significantly as this demographic group is poised to inherit trillions of dollars in the coming years.
In this article…
We'll take a look at some of the most recent marketing statistics for Generation X and look at the best marketing channels and methods to consider using in reaching this soon-to-be-the-wealthiest group of consumers.
The Shopping Habits of Generation X
Generation X, and all generations in actuality, favor buying products at a store in person over any other channel.
Generation X shops online more often than they visit brick-and-mortar stores, however, in practice, in the past three months, they have discovered more new products and made more purchases in retail stores than through any other marketing channel.
Where does Gen X purchase products?
"73% of Gen Xers prefer to purchase products in-store as compared to 53% favoring online retailers," – HubSpot study 2023
When Gen Xers shop online, roughly 1 in 4 prefer to purchase directly through a company's website, and only 13% prefer to purchase through social media apps.
Product discovery for Generation X
Besides social media and Internet searches, the other ways Gen X discovers new products are television ads (55%), YouTube ads (48%), and streaming services (48%, e.g. Hulu.)
Gen X's preferences don't match their habits
"Forty-three percent of Gen X say a retail store is where they have discovered the most new products in the past three months," – HubSpot study 2023
What Generation X claims as a preference for product discovery, doesn't align statistically with their actual habits. Even though Gen X prefers social media and Internet search as their preferred product discovery channels (both 58%), in the past three months of 2023, the majority of Gen Xers say retail stores (43%) have been the channel where they have actually discovered the most new products as compared to social media (42%) and television ads (41%), and Internet searches (40%)
Influencers and product discovery for Gen X
While it's well-known that influencers play a huge part in product discovery for Gen Z (25%) and Millennials (28%), they only account for 14% of how Gen Xers like to discover new products.
Most of Gen X use of social media
"92% of Gen Xers use social media daily, with 75% using Facebook, while 35% use TikTok, becoming its fastest-growing user base," –Wavemaker study 2023
With the overwhelming majority of Generation X using social media on a daily basis, it is one of the most important marketing channels for reaching this demographic.
"Generation X accounts for around 35% of social media users in the United States," – ZipDo
The majority of Gen Xers who use social media daily spend an average of 3 hours and 25 minutes doing so, while only 14% spend under an hour.
What social media platforms does Gen X use?
"Seventy-five percent of Gen Xers use Facebook," – HubSpot
According to HubSpot's study, of the 92% of Generation X who use social media daily, in the past three months, 75% used Facebook, 71% used YouTube, 49% used Instagram, 35% used TikTok, 34% used X (Twitter), and 24% used Snapchat.
Gen X is TikTok's fastest-growing user base
"Gen X now 28% of TikTok's user base," –Wavemaker study 2023
Marketers have been hyper-focused on TikTok as a marketing platform as it is the most popular among Gen Z and Millennials. So much so, that even television ads are starting to mimic the style of TikTok videos in an effort to appeal to the Gen Z demographic.
A new study by Wavemaker states that Generation X now represents 28% of TikTok's users and is its fastest-growing user base. With GenXers now representing nearly a third of the platform, all signs indicate this will likely grow, making them a demographic marketers should pay attention to.
What most influences purchase decisions for Gen X?
It's hardly a surprise, for Generation X, that the price of a product (55%) and the quality of a product (51%) are the two most important factors in making a purchase decision.
Here are the next seven most important purchase decision factors.
Product reviews: 35%
Features/functionality: 29%
Past experiences with company/product: 25%
Look/feel: 25%
Product delivery speed: 24%
Recommendations from friends/family: 21%
Product return policy/warranty: 20%
Purchase-decision factors apart from the product
"82% of Gen X are more likely to buy from a company that they can trust with their data," – HubSpot study 2023
Aside from the product itself, corporate trust handling and securing their data was the most important at (82%). How well a company treats its employees (81%) was the most important secondary factor for Generation X in making a purchase decision, followed by donating a portion of profits to charity (70%), being a small business (43%), reducing environmental impact (43%), commitment to diversity/inclusion (36%), advocating for gender equality (36%), advocating for racial justice (36%), being woman-owned (34%),  being owned by a person of color (32%), an advocate for LGBTQ+ rights (31%), owned by LGBTQ+ (23%).
Our team offers straight-forward solutions to complex digital marketing dilemmas.


Contact us today to start reaching your goals!
Generation X and social issues
Among the most important factors that attract and influence the purchase decisions of Gen Z and Millennials are what stance companies take on social issues.
For example, the majority of Gen Z (50%) say companies should take a stance on social issues, and 50% also said they purchased a product in the past three months based on a company's commitment to diversity/inclusion.
(Check out our article on How to Market to Gen Z the Right Way).
Gen X divided on stance on social issues
"38% of Gen X say companies should not take a stance on social issues," – Hub Spot study 2023
The majority of Gen X (38%) think companies shouldn't take a stance on social issues, while slightly over a third (35%) think they should, and the remainder (26%) are not sure.
However, Generation X doesn't consider social issues as strongly as the two younger demographics do, nonetheless, around a third do find it important and it is a part of their decision process when choosing products and services.
What social issues does Gen X find important?
In a study by Hub Spot, 45% of Gen X said climate change was the most important social issue that companies should take a stance on. Affordable healthcare was next at 43%, followed by racial justice at 42%, and income inequality at 42%.
Key Takeaways
Potential to be the most valuable demographic: A number of independent studies agree that Generation X has a substantial nest egg for spending, but will soon inherit trillions in the coming years and become the wealthiest generation yet. This presents a huge opportunity for brands seeking to gain this brand-loyal, generation that is highly engaged on social media. These wealthy consumers could prove to be even more valuable as customers than Millennials and Gen Z.
Underrepresented and overlooked: Experts also agree that Generation X is understudied, overlooked, and underrepresented in advertising, despite accounting for 31% of the population. Recognizing and responding to these numbers could have a significant impact on the bottom line for advertisers.
Highly active online: While nearly all of Generation X is active online on social media or searching the Internet for new products, marketers say because this demographic is being ignored, it is translating to lower engagement and retention rates.
Study Gen X: Brands need to study the habits of Generation X and adjust the tone and content of their campaigns to match the sensibilities of this demographic.
Need a dedicated strategy: Experts say the same playbook used for other demographics will not work. A more effective strategy that is likely to build better results is to employ Gen X creators, particularly the use of self-improvement language instead of a "salesish" tone or those types being used by younger creators. According to Marketing Dive, "Trust is 30% more important to this group than younger generations when it comes to purchasing decisions."
Want to target users with proven buyer intent?
Check out our Free White Paper on The Unbeatable Nature of Intent-Based Advertising or reach out to one of our brand promotion specialists! We pride ourselves on being able to bring advertising partners the exact consumers they've been looking for.