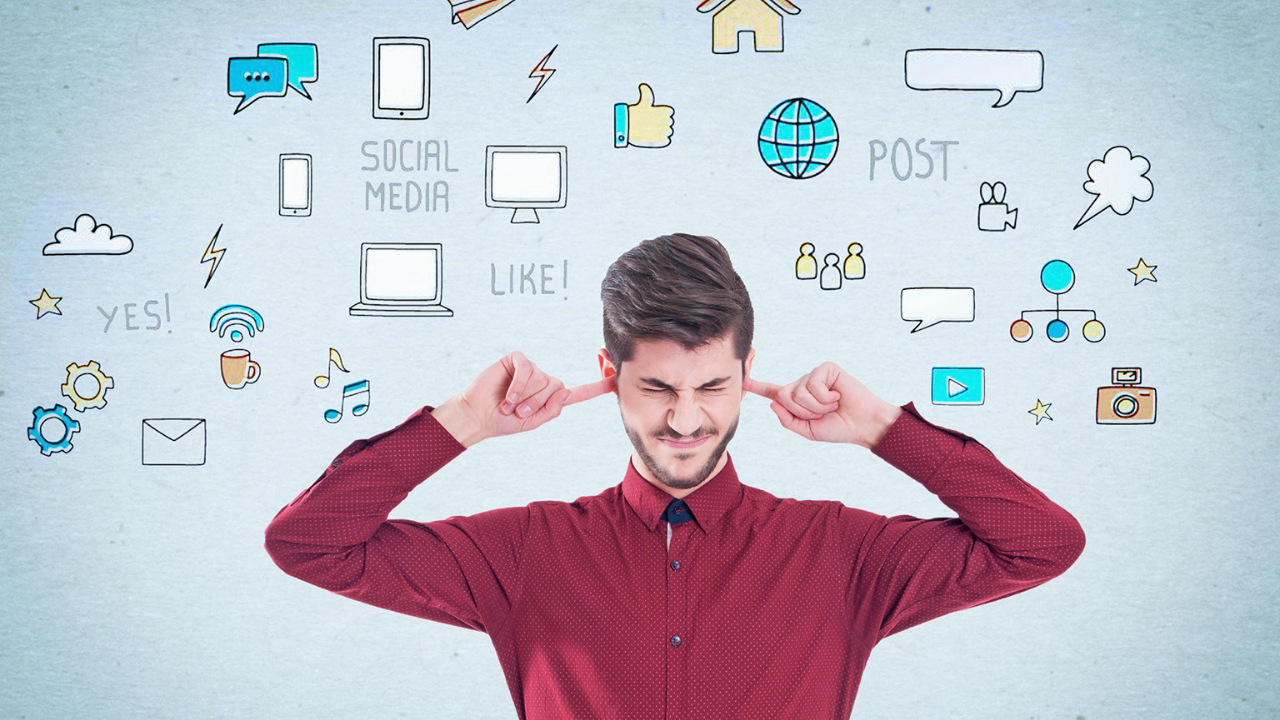 The Future of Advertising: Social Media or Bust?
The recent status of social media platforms.
Issues advertisers are facing trying to reach social media audiences.
Intent-based marketing can provide a workaround while social platforms straighten out complexities.
---
There is a lot of uncertainty with social media platforms and advertising currently. Advertisers rely on these platforms to build audiences and target them with offers. Companies will have to be more creative with how they replace this revenue loss and make up for the potential of lost audiences.
The strategy of social fragmentation means advertising across multiple social media platforms. Using content on more than one channel is a cost-effective way for brands to be seen by a wider audience. Repurposing content on multiple channels can broaden your visibility, relieve the high cost of platform-specific content creation, and further advertising budgets. But this comes with challenges.
Current Social Media Issues
Twitter
Twitter is rapidly losing popularity with advertisers as the platform goes through changes. These advertisers are not intending to return to the platform, so keeping an engaged audience has been challenging. The main issue has been the purchase of Twitter by Elon Musk. With the new ownership, the platform has become a space for users to post hateful, harmful speech with a lack of consequences.
Companies are worried about being associated with Musk, who needs to be more reliable in keeping promises, keeping a sales staff, and keeping his derogatory comments in check. Corporations are unwilling to compromise brand safety by associating offensive content and pulling advertisements right and left.
With advertisers and users shifting their focus away from the platform, Twitter has made some adjustments to its own revenue strategies. This strategy has become frustrating for a lot of their users and top advertisers. The valued "blue checkmark" is no longer a badge for an elite status of verification but instead has become a badge for anyone willing to pay a monthly fee.
"Armstrong suggested that the Twitter Blue overhaul was an attempt to diversify the company's revenue streams away from advertising, noting a recent paid-for subscription introduced by Snapchat which has found 2 million subscribers.​" As stated in a recent Newsweek article.
Unfortunately, Twitter needs advertisers more than advertisers need Twitter. Replacing its CEO would be the first step to building trust among advertisers. It will be a long, if not impossible, road to rebuilding trust for advertisers.
TikTok
TikTok is facing even bigger trouble as Congress looks to ban the popular app in the United States. CEO Shou Zi Chew is currently testifying in front of Congress to fight the ban. There are concerns that the Chinese-owned company will share American users' data with the Chinese government.
The platform's U.S. ad revenue is proposed to reach $6.8 billion and has over 150 million national users. Advertisers will face a major hit if the ban is passed through Congress. Some companies have hesitated to advertise on the app since its launch, and this pressing issue is only increasing weariness. As the most-used social media network, advertisers who currently rely on this app could be in big trouble.
Facebook
Facebook is not immune to advertising trouble either. In 2021, Apple changed its iOS operating system to limit the ability to track app user behavior. In February of 2022, Meta projected that the changes would cost it $10 billion on account of how much more difficult it's become to target ads to iPhone users.
---
Related Content:
---
How Can Advertisers Survive These Challenges?
In order to combat these issues, advertisers need to start exploring opportunities to grow their audiences in new markets, particularly in regions where they have yet to gain a significant foothold. They could involve tailoring audiences to local languages and cultures and investing in targeted marketing campaigns to promote it in different regions.
Advertisers could diversify their revenue streams beyond advertising. For example, the companies could explore opportunities to monetize their data through partnerships with third-party companies or by offering premium subscription services to users who want access to advanced features or analytics.
Improving user engagement on various platforms by exploring new features or embracing existing ones is important. This could include adding more video content, engaging with users, and pushing ads that are extremely relevant to the audience.
There are opportunities to change advertising focuses to niche audiences and serve these specific audiences, such as professionals in certain industries or communities based on shared interests.
Looking for strategic partnerships with other companies or platforms to expand its reach and attract new users. For example, advertisers could partner with popular content creators to bring exclusive content to the platform or with other social media platforms to offer cross-platform integration and a more seamless user experience.
Enter Intent-Based Marketing Strategies
Intent-based marketing is key to helping advertisers survive as social media platforms change. Attracting high-value customers who show a clear connection to your brand is what this type of marketing can do. Advertisers are given the ability to reach these ideal customers within niche audiences, paying only for real conversions.
Interest Media has become an industry leader in providing data-driven results for advertisers by engaging consumers through a network of owned and operated web properties that boast over 100 million fully registered consumers, all ready to take action. By collecting this type of data, advertisers can avoid putting all their eggs in one basket, as they have information from various platforms and can send ads accordingly. This is extremely important if advertisers have trouble succeeding in social media networks.
Utilizing this advertising strategy, advertisers can use content across multiple platforms. Diversifying strategies and being able to shift accordingly can help advertisers avoid revenue loss as social media platforms continue to present challenges. If TikTok gets banned, existing videos can be repurposed to Instagram or YouTube to maintain your audience and potentially find success on these new channels.