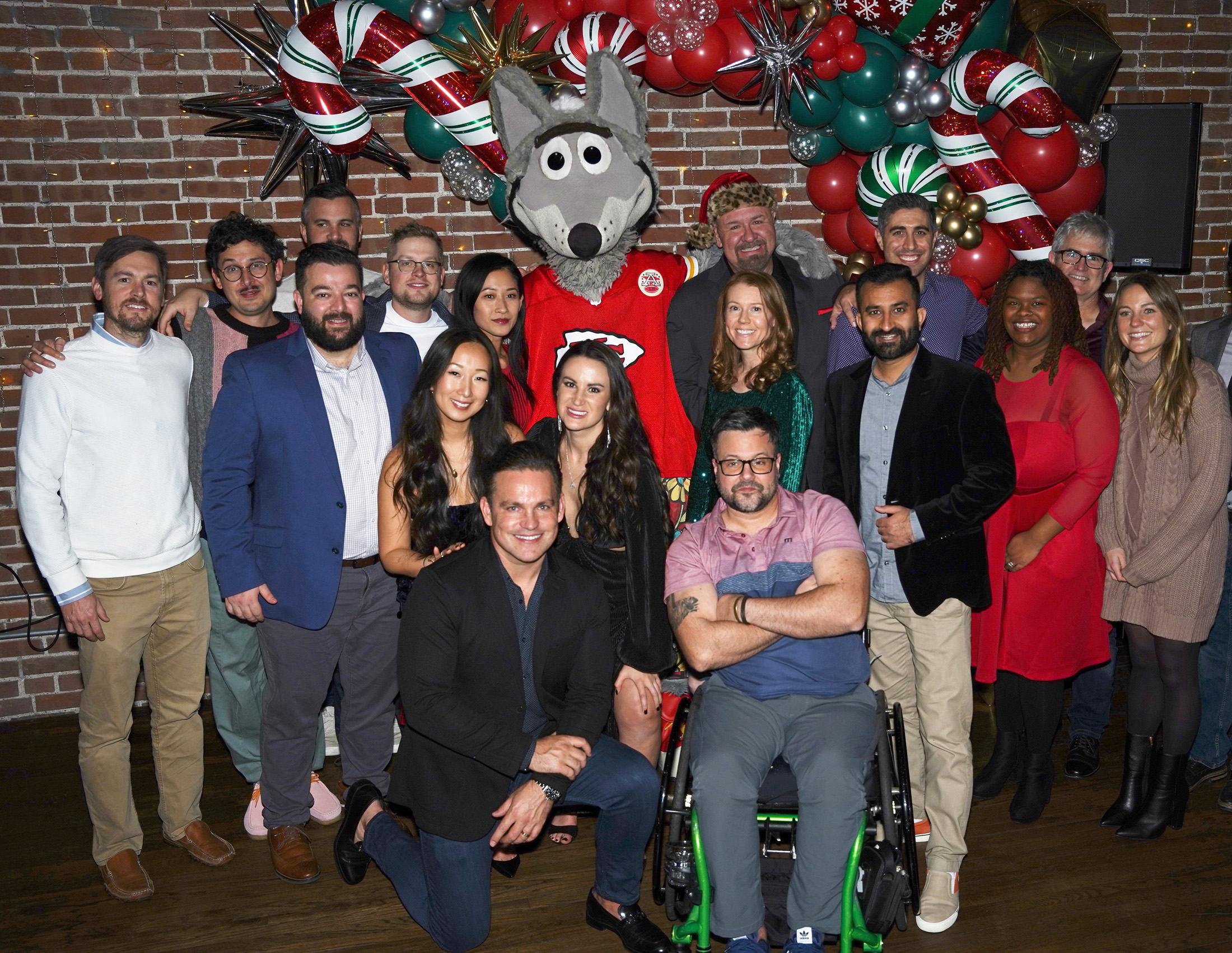 How KC's Interest Media became one of the nation's best places to work
Originally published on The Pitch
---
Opening a successful digital marketing company—or any company, for that matter—is a mighty endeavor. Now, imagine attempting it just as a global pandemic is getting underway. Such was the case for Matt Hoggatt, who started Interest Media in early 2020. "With the world closed down, what better time to start a company?" the CEO says.
A mere three years later and Interest Media—a leading data-driven, intent-based marketing company based in KCMO—isn't just excelling; it's winning national awards. The company was just certified as one of the best places to work in the United States. The honor came from Great Place to Work, a global authority on workplace culture and employee experience. (It's quite the achievement given that less than one percent of the more than 10,000 surveyed companies each year receive the Great Place moniker.)
The prestigious award—based entirely on what current employees say about working at the local marketing firm—is quite a feather in the company's cap. "We combined strategy with some amazing people," says Hoggatt.
"We built a team culture that inspires our employees and gives them the freedom to innovate. You almost can't help but be successful."
Endless Work Perks
When scores were tallied, a whopping 94% of employees said "Interest Media is a Great Place to Work"—which is 37 points higher than the average U.S. company. Additionally, 100% of employees said they felt "a real sense of pride" from working at Interest Media. Hoggatt likes to think it's because "we take very good care of all of our employees," he says. "We are a 100% work-from-home environment. We also pay 100% of employees' health insurance—including eye care, maternity leave, and dental. Oh, and we offer unlimited paid time off."
Even better? The buzzworthy company has already snagged some high-profile, global brands. Since opening, Interest Media has also enjoyed phenomenal revenue growth, which only adds to the uptick in employee morale. "The biggest benefit to working here? It may be a little less tangible, but it's the opportunity to work with a high-performance team," he says. "It's a chance to be a part of a company that didn't even exist three years ago—and today, we're pulling some pretty sizable numbers."
Focused on Clients, Hyper-Focused on Employees
Hoggatt says at the end of the day, Interest Media's goal is to help clients strategically acquire new customers. "And we work with some of the biggest brands in the world," he says.
"We're really good at understanding users and understanding media buying operations. More than anything, we understand how to connect the right consumers with the right advertisers."
For employees, the company's goal is to help them thrive and grow on their own accord. "Our employees say it's more than just working with great people and a great work culture," he says. "They love the autonomy and freedom to make their own decisions. We give them a goal and the freedom to decide how they want to accomplish it. It gives them a lot of pride in what they do. No one feels good about being micromanaged."
"We Are Definitely Hiring!"
There are plenty of open positions at Interest Media. "There are so many opportunities available," Hoggatt says. "The biggest limitation? Finding great people. So, yes, we are definitely hiring. We're always looking for smart, motivated people."
For now, the agency is basking in the glow of its recent national achievement but certainly not resting on its laurels. "It's one thing to build a good culture; it's another thing to maintain it," says Hoggatt. "But we're also looking forward to continuing to improve on it. Although we're happy, we're not content by any means. We want to keep getting better and better—not just from a business standpoint, but also from a culture standpoint."